GPS Receivers

​AFS 372 Receiver​
Accurate data gathering, mapping and autoguidance can improve productivity and agronomic performance, and increase overall efficiency year-round. Case IH receivers and related components help you implement AFS technology across all your equipment and all.
The AFS 372 is a GPS/GLONASS receiver capable of a wide range of accuracy levels, including sub-inch repeatability year over year. The 372 receiver utilizes WAAS as a standard no-charge correction while RangePoint RTX, OmniSTAR, CenterPoint RTX, CenterPoint VRS and CenterPoint RTK correction signals are all available with additional upgrades.​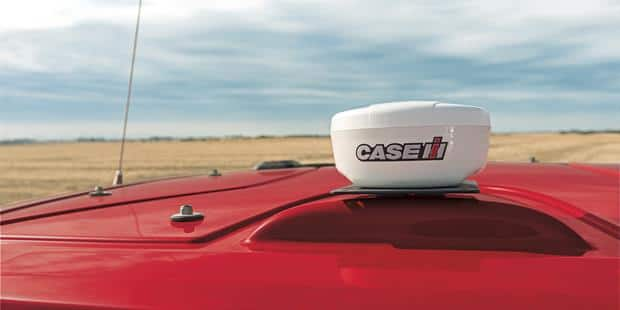 AFS AccuStar
AFS AccuStar provides an economical GNSS solution for producers of all sizes and vintages of equipment. The receiver pairs perfectly with ElectriSteer to add assisted steering to your Case IH or competitive vehicle. AFS AccuStar is compatible with the AFS Pro 300 or AFS Pro 700 display and can utilize the latest correction types, AFS1 and AFS2
The AccuStar receiver provides access to multiple guidance-correction sources ranging from low to medium to high accuracy. This flexibility offers the ability to upgrade to RTK-level guidance with Case IH RTK+ for sub-inch pass-to-pass accuracy.